The Raven Boys by Maggie Stiefvater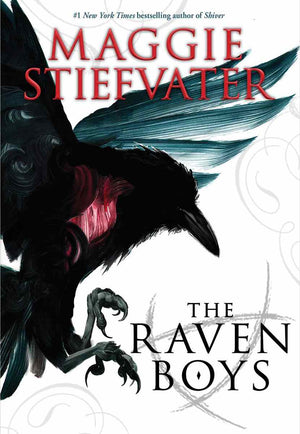 Blue, eccentric child of a psychic, has no psychic ability of her own.  She lives not only with her mother, but with her cousin Orla and her mother's two best friends who are also gifted with psychic abilities.  Over and over Blue has been told by these women that if she kisses her true love, he will die.  Unsure of how this would actually happen, Blue does not give it too much consideration until her Aunt Neeve comes into town and foretells that this will be the year Blue will fall in love. 

With money, friends, and a car, Gansey appears to have it all.  But, what he is really interested in is tales of sleeping kings, specifically one that he thinks is located in Henrietta, Virginia.  Being a student at Aglionby Academy provides him the perfect opportunity to explore the ley line where he thinks the sleeping king, Owen Glendower, is located.  Legend tells that the first to wake him will be granted a favor. 


One of the things I like most about this book is how Maggie begins by developing the characters individually and then has them cross paths.  Each of the characters is unique in their own way, but they all fit together so well.  Another thing I have really enjoyed about Maggie's books (I just read The Scorpio Races before this book), is that she comes up with great story lines based on some sort of mythology.  I had never heard anything about sleeping kings until I read this book and was very interested to find out more about the legend.  From what I have read, Maggie does a fantastic job of incorporating elements from the legend into the novel (but, I would expect nothing less!!).  This is just the beginning of The Raven Boys (this refers to the boys that go to Aglionby Academy) four book series and I can't wait to find out what happens next.  
**This is a review of an ARC that I received at a conference.  This book is scheduled to come out September 18, 2012.  You can pre-order a copy here.   

Image from http://maggiestiefvater.com/the-raven-boys/the-raven-boys/.
Leave a comment
Comments will be approved before showing up.